About
The mission of the Knights of the Orthodox Order of Saint John Russian Grand Priory (OOSJ) is to preserve our Russian and Hospitaller tradtions for times eternal through education and assistance to people placed into positions of adversity.
OOSJ is governed by a council of officers.
At the regional and local levels area leaders promote the organization, organize local activities, and produce relief efforts.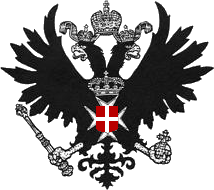 The OOSJ is an IRS qualified 501(c)3 tax exempt charitable organizaion with DPI-NGO consultive status in the United Nations. The OOSJ utilizes a traditional chivalric order structre that is typical for most membership organizations. Since the mission of OOSJ is to preseve the historic ancient traditions of the Order, members are initiated at traditional investitures held at locations throughout the world.

Pro Fide Pro Utilitate Hominum
The Knights of the Orthodox Order of Saint John Russian Grand Priory